Reflow Soldering Machines
from SEHO
SEHO's reflow soldering systems are designed to increase productivity in your manufacturing through ideal energy transfer and minimal maintenance.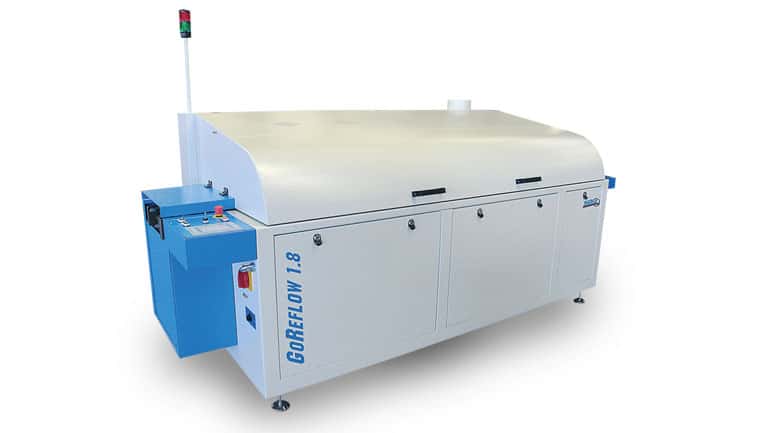 Small system - big performance.
GoReflow
The soldering machines of the GoReflow series are the ideal systems for small to medium series production.
The SEHO GoReflow systems can be used flexibly for one- or two-sided reflow processes, for high-temperature processes and for curing adhesives and underfills.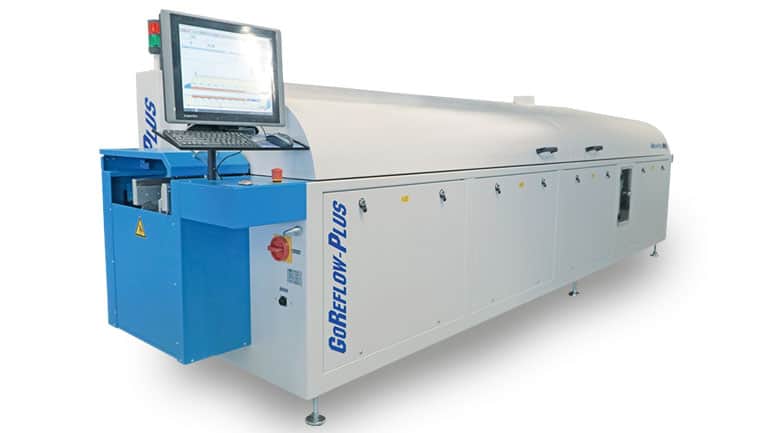 With the PLUS of extra performance.
GoReflow-plus
The convection reflow soldering system GoReflow-plus is the ideal system for medium volume production requiring high solder joint quality and high flexibility in temperature profile design. With comparatively low investment costs and low consumption values, the system offers an ideal price-performance ratio and thus ensures high profitability in your SMT production.
Discover now our Academy seminars on the reflow soldering process
Selective soldering machines