Selective Soldering Machines
from SEHO
SEHO's selective soldering systems convince with innovative details, maximum productivity and perfect soldering results.
The right process for every application. Whether mini wave soldering with maximum flexibility, multi wave processes with the shortest cycle times or conventional wave soldering processes – if required integrated in only one system. From batch production to high-mix high-volume manufacturing: selective soldering at its best. Just don't expect anything less.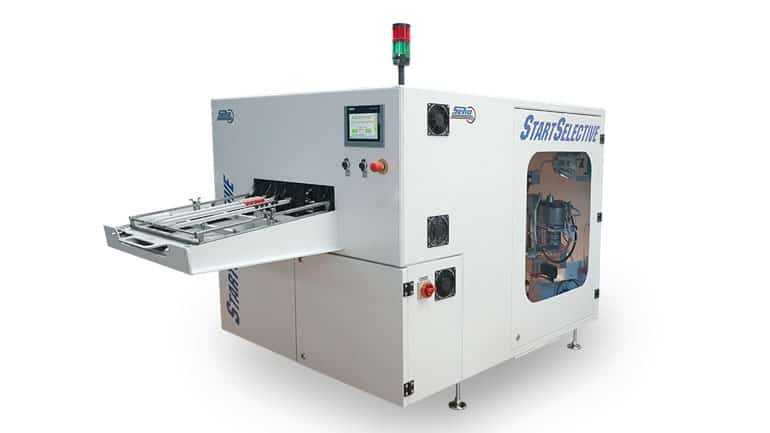 Connect, switch on, produce.
StartSelective
The StartSelective is the perfect plug-and-produce selective soldering system for entry-level automated soldering: From simple operation, to 100% offline programming that ensures maximum machine availability, to many technical highlights. With a footprint of only 2.5 m², the system offers the highest quality of soldering results and an exceptional return on investment.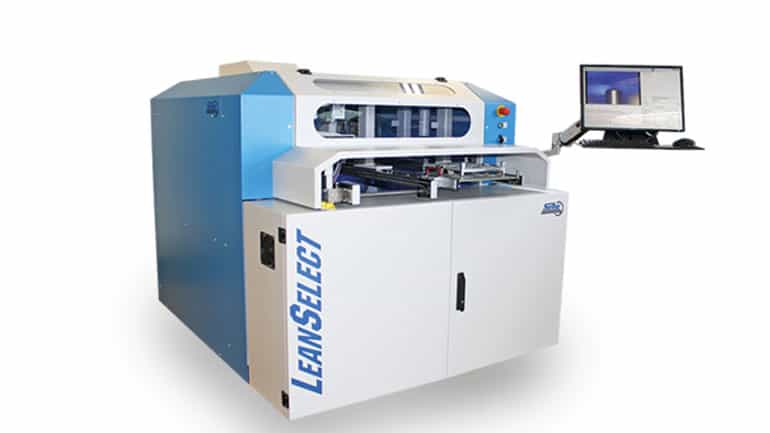 Innovative and productive.
LeanSelect & LeanSelect-plus
The LeanSelect and LeanSelect-plus are specially designed to meet the challenges of a lean manufacturing environment. Maximum productivity in the smallest possible space and uncompromisingly high soldering quality - that's what the LeanSelect and LeanSelect-plus stand for. And the LeanSelect-plus offers even more highlights: A modular and scalable system concept, SmartSplit for high-mix high-volume production, integrated additional processes and more.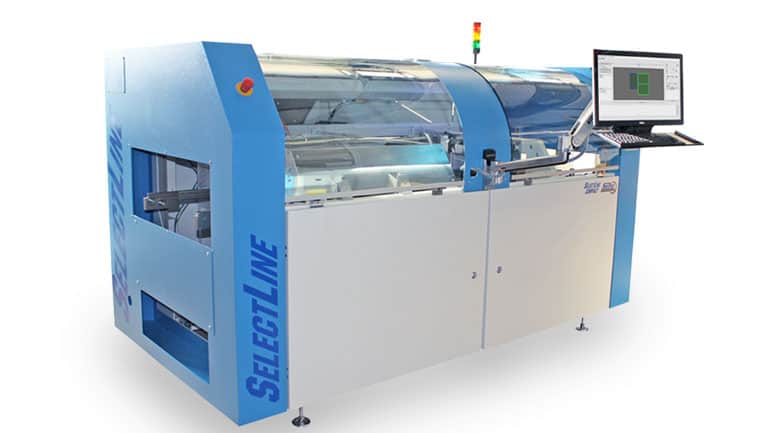 Modular system with the plus of flexibility.
SelectLine-C
The SelectLine-C is a consistently modular system that impresses with maximum flexibility and maximum solder joint quality. Award-winning innovations such as Synchro, SmartSplit or the integrated additional processes, increase the productivity of your production without a large investment. Take your selective soldering production to a level without limits!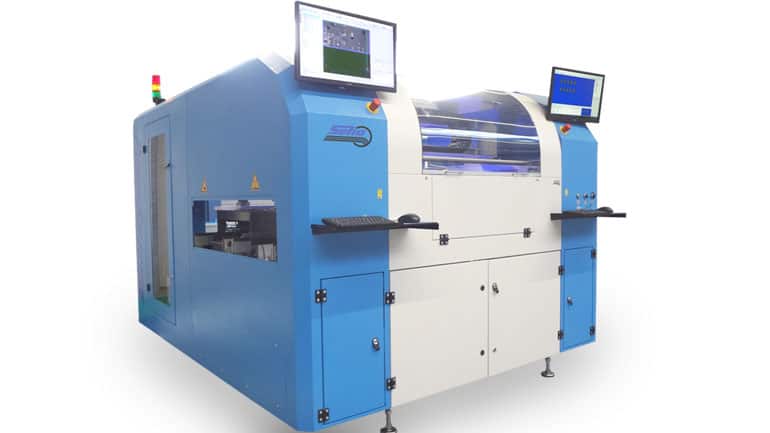 The all-rounder for high production volumes.
PowerSelective
Be inspired by the exceptional flexibility and productivity of the PowerSelective. The PowerSelective can be adapted to almost any manufacturing environment, whether as an inline or stand-alone solution. Three different soldering processes can be combined in just one system and subsequent process steps such as cooling, selective brushing and AOI can also be integrated. And all this on only 5.5 square meters.
Discover now our Academy seminars on the selective soldering process
Reflow soldering machines